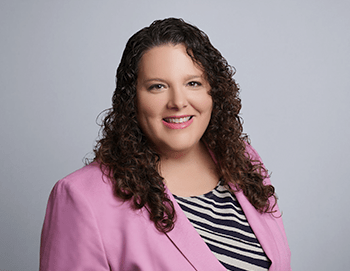 Beth San Segundo
President & CEO
Biography
Beth San Segundo is the President and CEO of OriGen Biomedical. Beth is responsible for overseeing all facets of the business. She has a proven track record of executive management and over 20 years of experience at OriGen Biomedical. Her career began in 1998, working part-time in manufacturing for OriGen while attending the University of Texas at Austin. She has served in various positions throughout the company including in the role of Director of Marketing and Sales before being named CEO in June 2019.
Beth is a values-driven business leader who believes that honesty, integrity, hard work, compassion, and respect create a welcoming environment and a place where employees want to work. During college, Beth worked as a certified nursing assistant in oncology and witnessed the effects of aggressive cancer on patients and the hope that those patients demonstrated. After completing her degree in biology, she began investigating the field of stem cell therapies. Motivated by a desire to improve patients' health, Beth finds great satisfaction in providing customers with products that can transform patients' lives.
Beth received an MBA in Business Management from St. Edward's University and a bachelor's degree in Biology from the University of Texas at Austin.
When Beth isn't working, she likes spending time with her husband, her children, and their pets, preferably outdoors. Some of their favorite activities include hiking, swimming, and simply enjoying the beautiful Texas sunshine. Beth is crafty and expresses her creativity through quilting and cross-stitching.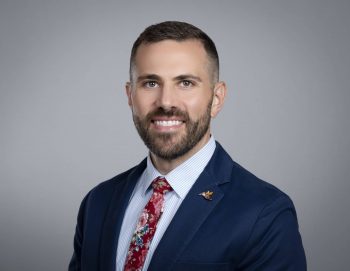 Nathan Thompson
Director of Engineering
Biography
Nathan Thompson is the Director of Engineering at OriGen Biomedical. He was appointed to Associate Director of Engineering in August 2018 and then promoted to Director of Engineering in May 2021. He is responsible for the leadership and management of the engineering team and oversees all aspects of the engineering department including process validation, design and development, production support, and technical customer support.
After completing his senior design engineering project at OriGen, followed by his graduation from the University of Texas at Austin in June 2009, Nathan was offered a Product Development Engineer position and has been with OriGen ever since. He served in this role for three years, before becoming Engineering Group Manager and later Associate Director of Engineering.
Throughout his career, Nathan has witnessed OriGen's cryopreservation and cell culture products transition into direct clinical care and cellular therapy. It has been exceptionally rewarding, both personally and professionally, to see the products evolving from research to actual deliverable therapy.
Nathan holds a Bachelor of Science in Biomedical Engineering from UT-Austin and is currently pursuing his Master's Degree in Engineering Management at UT.
Outside of the office, he enjoys spending time with his family and pets and is an avid supporter of Texas Longhorn Women's Volleyball where he's been a season ticket holder for 5 years (Hook 'em!). Committed to community, he helps coordinate an annual charity event with all proceeds benefiting pancreatic cancer research.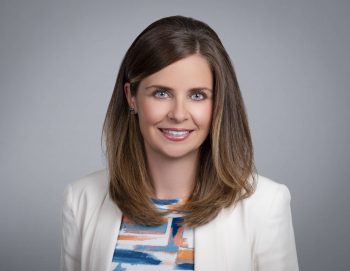 Amanda Cooper
Human Resources Manager
Biography
Amanda Cooper is the Human Resources Manager at OriGen Biomedical and has been with the company since November 2019. She oversees the recruiting and compensation programs, plans and implements HR functions including but not limited to employee relations, administration, and compliance for all personnel in support of OriGen culture and environment. She develops and executes HR strategies that promote the achievement of business results, improving performance, profitability, growth, and employee engagement.
Having a strong manufacturing background and over eleven years of professional experience, Amanda previously served as an HR leader for both public and private companies, including Stanley Black & Decker and T.D.Williamson. She values succession planning and believes it to be the key to preparing for the future. At OriGen, Amanda manages employee relations through coaching and is dedicated to helping individuals achieve their professional goals. Being a part of an organization where employees feel like they make a meaningful impact every day, motivates her and gives her a sense of purpose.
Amanda is a member of both the Austin Human Resource Management Association (AHRMA) and the Society for Human Resources Management (SHRM). She holds a Bachelor of Science from the University of Central Oklahoma. During college, she was a Spanish minor and studied abroad in Jaen, Spain.
Outside of work, she enjoys spending time with her family and catering to her dogs. They love road trips around Texas as well as traveling to different countries to get more exposure to various cultures and languages.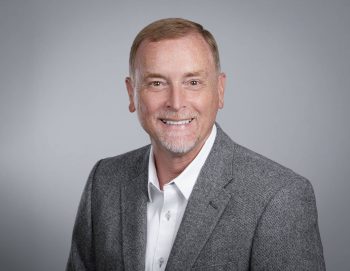 Greg Sansom
Chief Financial Officer
Biography
Greg joined OriGen Biomedical in June of 2009. Greg is responsible for all aspects of the company's finance and accounting functions, and also manages payroll and benefits administration. Greg has twenty-three years of financial management and accounting experience in a variety of strategic and financial executive roles.
Before joining OriGen Biomedical, Greg served as the Chief Financial Officer for Interstate Connections, Inc. where he managed the finance and accounting, human resources, and recruiting functions for a $30 million privately held chain of wireless retail stores. Prior to joining Interstate Connections, Greg was involved with a number of organizations including Ambion, Barrett Kendall Publishing, Crossroads Systems, Dell Computers, Digital Lifestyles Group, and Harcourt Brace & Company. Greg began his career as an Auditor with Arthur Andersen in Orlando, FL.
Greg graduated Magna Cum Laude from Harding University with a Bachelors Degree in Business Administration in Accounting. He also obtained his Masters of Science in Accounting from Harding University and is a Certified Public Accountant.
Outside of the office, Greg serves as the Head Middle School Basketball coach at Brentwood Christian School. He is also an active member of the President's Council for Harding University in Searcy, AR.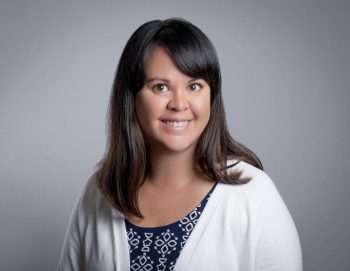 Tonia Wilson
Associate Director of Sales
Biography
Tonia Wilson is the Associate Director of Sales at OriGen Biomedical and has been with the company since March 2010. She oversees the Customer Service, Sales, and Logistics departments, contributing to OriGen's overall customer service strategy and ensuring that her team provides the best customer service in the industry. She communicates directly with customers to identify their needs and expectations, providing everyone with a seamless and exceptional customer experience.
Before joining OriGen Biomedical, Tonia was a laboratory professional in a variety of organizations, including Cleveland Clinic and Clinical Pathology Laboratories. At OriGen, Tonia is inspired by the opportunity to improve the lives of patients worldwide that fulfills her need to help others. In this role, she regularly interacts with prospective and current customers from all over the world and is excited to learn about different cultures.
Tonia received her Business degree in Healthcare Administration from Southern New Hampshire University. She also attended Texas State University majoring in Environmental Studies.
In her spare time, she enjoys traveling and spending time with her husband and two dogs. Tonia volunteers with several dog rescue groups in the Austin area.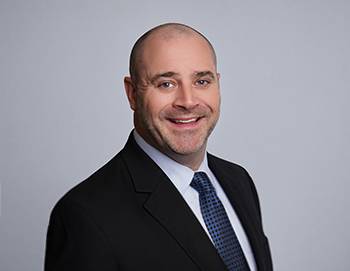 Adam McPherson
Associate Director of Marketing
Biography
Adam McPherson is the Associate Director of Marketing at OriGen Biomedical. In this role, Adam is responsible for leading the Marketing team while strategically positioning and growing the OriGen brand.
Adam joined OriGen in June 2022, bringing 15 years of experience as a Med Tech marketing leader with Ottobock Healthcare, a global leader in developing medical devices for people with limited mobility in the areas of prosthetics, orthotics and human mobility and Optum, a part of UnitedHealth Group, and a leading information and technology-enabled health services business.
Originally from cornfield and soybean country in southern Minnesota, Adam received his MBA in Marketing from the University of St. Thomas in Minnesota and his BBA in Organizational Management from the University of Minnesota Duluth.
In his spare time, Adam enjoys golfing, fishing, attending Texas A&M football games, and no longer shoveling snow.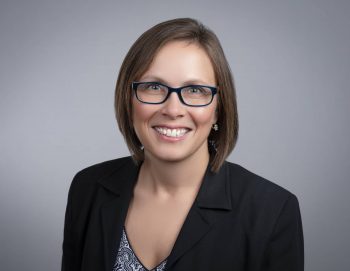 Deborah Rutt
Director of Operations
Biography
Deborah Rutt is the Director of Operations at OriGen Biomedical. In this role, she oversees the entire organization's manufacturing processes and is responsible for leading teams in Manufacturing, Purchasing, and Global Inventory Management. Her duties also include the development of manufacturing plans, formulation of policies, and coordination of various programs essential to manufacturing procedures.
Deborah joined OriGen in May 2019, bringing over 23 years of manufacturing experience, predominantly in the medical device field. Prior to her current appointment, she held a variety of management and technical roles in the medical device industry. For the last 16 years, she was employed at Smith & Nephew, while the company underwent several mergers and acquisitions. Deborah worked there in a range of management positions and most recently served as Plant Manager.
Born and raised in the United Kingdom, Deborah attended the University of Nottingham, graduating with a degree in Applied Food Science.
When not at work, she enjoys spending time with her family. Deborah is an active equestrian competitor and owns a horse.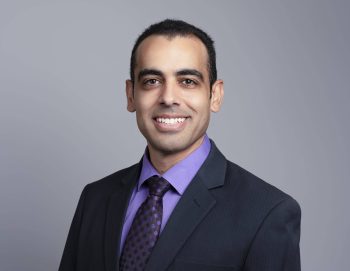 Sam Saleh
Director of Quality & Regulatory Affairs
Biography
Sam Saleh is the Director of Quality & Regulatory Affairs at OriGen Biomedical. In 2004, Sam embarked on a promising career in the hospitality industry as a business project director. However, he soon found his true passion in the healthcare sector, where he assumed diverse roles encompassing project management and ensuring adherence to quality and regulatory standards. His contributions to the Qatari Ministry of Health sparked a remarkable transformation in the country's primary healthcare sector, leading to the prestigious platinum-tier international accreditation granted by Accreditation Canada.
Sam successfully spearheaded numerous projects, establishing robust quality and regulatory compliance frameworks for renowned organizations such as DaVita, Medtronic, Beckman Coulter, and Agilent Technologies. With a wealth of experience in both domestic and international biotechnology landscapes, Sam brings a unique perspective and invaluable skills to the leadership team at OriGen Biomedical.
Driven by the core values of hard work, transparency, and integrity, Sam firmly believes that these principles form the bedrock of success. He is unwavering in his commitment to delivering unmatched services to our customers and making a positive impact on patients' well-being. At OriGen Biomedical, Sam is dedicated to leading transformative growth initiatives, propelling the company to new heights in the dynamic biomedical industry. Sam received his Bachelor of Science in Financial & Business Sciences from Philadelphia University.
When not working, Sam enjoys spending time with his wife and children, playing music, hiking, biking, skiing, and traveling.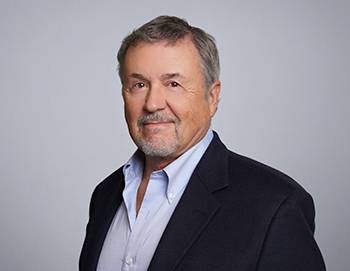 Richard Martin
Founder & Chairman of the Board
Biography
Richard is OriGen's Founder and Chairman of the Board. He received a Bachelor of Science in Mechanical Engineering from Texas A&M University.
He began his career as a Navigator with the Electronic Warfare Office of the United States Air Force, receiving 2,100+ flying/combat hours during the Vietnam War. Richard went on to receive his MBA from Pepperdine University and is a Registered Mechanical Engineer and Certified Quality Engineer, spending many years in medical device design.
In June 2019, Richard transitioned from President and CEO to the position of OriGen's Chairman of the Board. This new position allows Richard to continue developing OriGen's culture and direction while having time to focus on special projects.
In September 2020, Richard was inducted into the "Fellowship of the Extracorporeal Life Support Organization" (FELSO) for his professional contributions to the advancement of the extracorporeal support community. In the history of the FELSO organization, Richard is the first non-clinician to have ever received this honor.