National Donor Day, observed on February 14th in the United States, was established to raise awareness about the importance of organ, tissue, bone marrow, platelets, and blood donations and to encourage more people to become donors.
As of March 2022, there were over 105,000 patients on the national transplant waiting list for a lifesaving organ donation in the United States alone, and this list continues to grow. According to the statistics, one organ donor can save up to eight lives. Almost 90% of U.S. adults support organ donation, but only about 60% are signed up as donors
[1]
. While one blood donation can save three lives, over 38,000 blood donations are needed daily. Approximately 38% of Americans are qualified to donate blood and blood components, but only 2% have donated
[2]
.
One tissue donor has the potential to save and improve the lives of as many as 75 patients
[3]
. Many types of tissues can be donated, including bone, tendons, cartilage, connective tissue, skin, corneas, sclera, heart valves, and vessels. Bone and tendons can be used in orthopedic surgeries to repair and reconstruct bones and joints that have been damaged due to injury or disease. Cartilage and connective tissue can be used in joint surgeries to provide cushioning and support. Skin can be used in burn treatments and to repair wounds, while corneas can restore vision for individuals who are visually impaired. Heart valves and vessels can be used to repair cardiac defects and replace damaged heart tissue, potentially saving lives.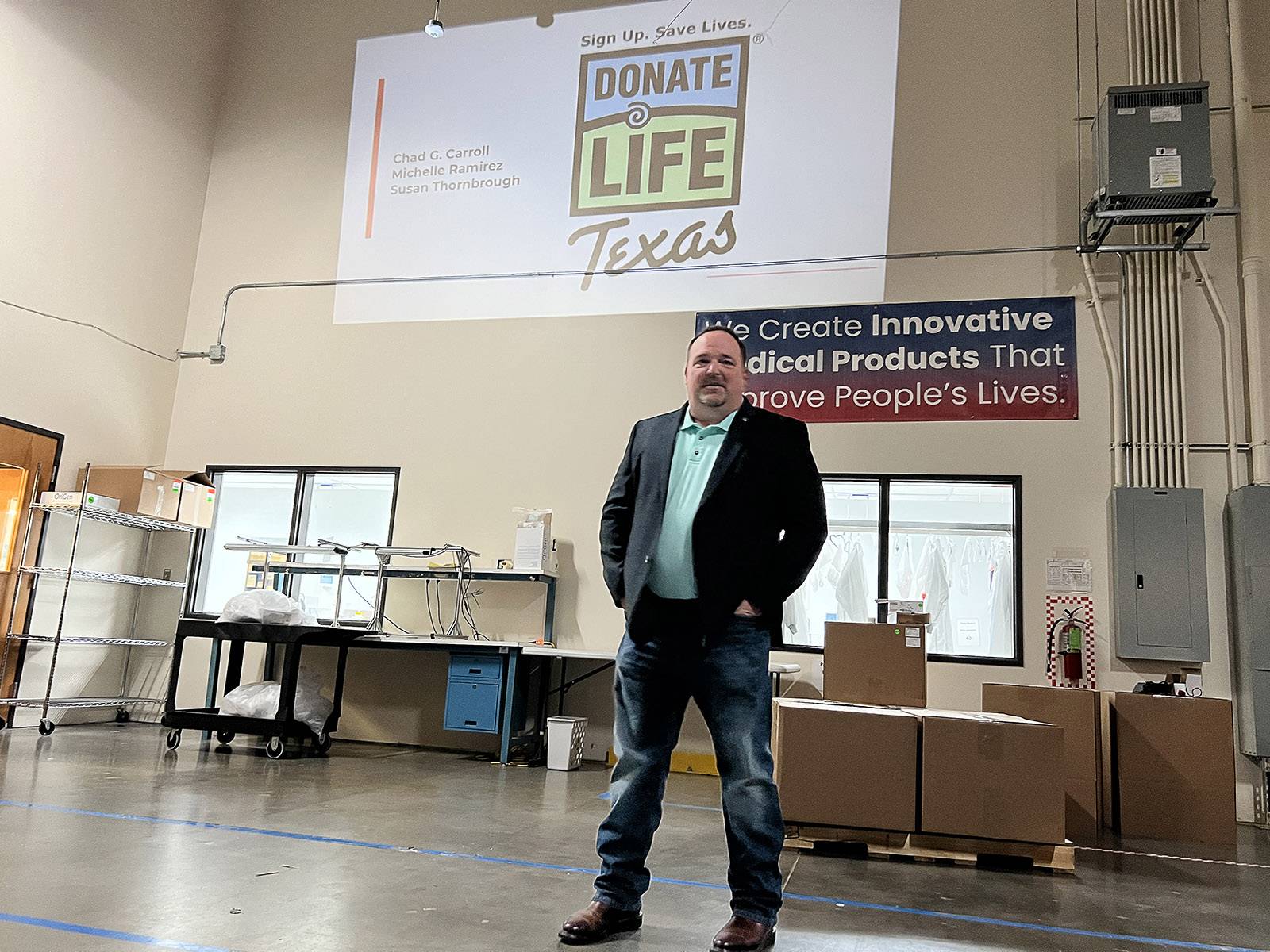 On February 14th, 2023, in honor of National Donor Day, OriGen held a joint presentation with a guest speaker, Chad Carroll, Executive Director of
Donate Life Texas
, and Beth San Segundo, OriGen's President and CEO. In an effort to help spread awareness of the importance of organ and tissue donation, educate OriGen employees, and have them register as donors, the speakers covered topics such as the process of becoming an organ and tissue donor, the benefits of organ and tissue donation, and the impact that it can have on the lives of others.
Donate Life Texas is a non-profit organization established in 2006 and committed to helping Texans document their donation decisions. It is led by three Texas-designated organ procurement organizations, or OPOs, in partnership with 14 tissue and eye donation banks. Chad Carroll discussed the need for more donors as approximately 10,000 Texans are currently awaiting a lifesaving transplant. He highlighted the life-changing impact that donation can have and how people can register to become donors.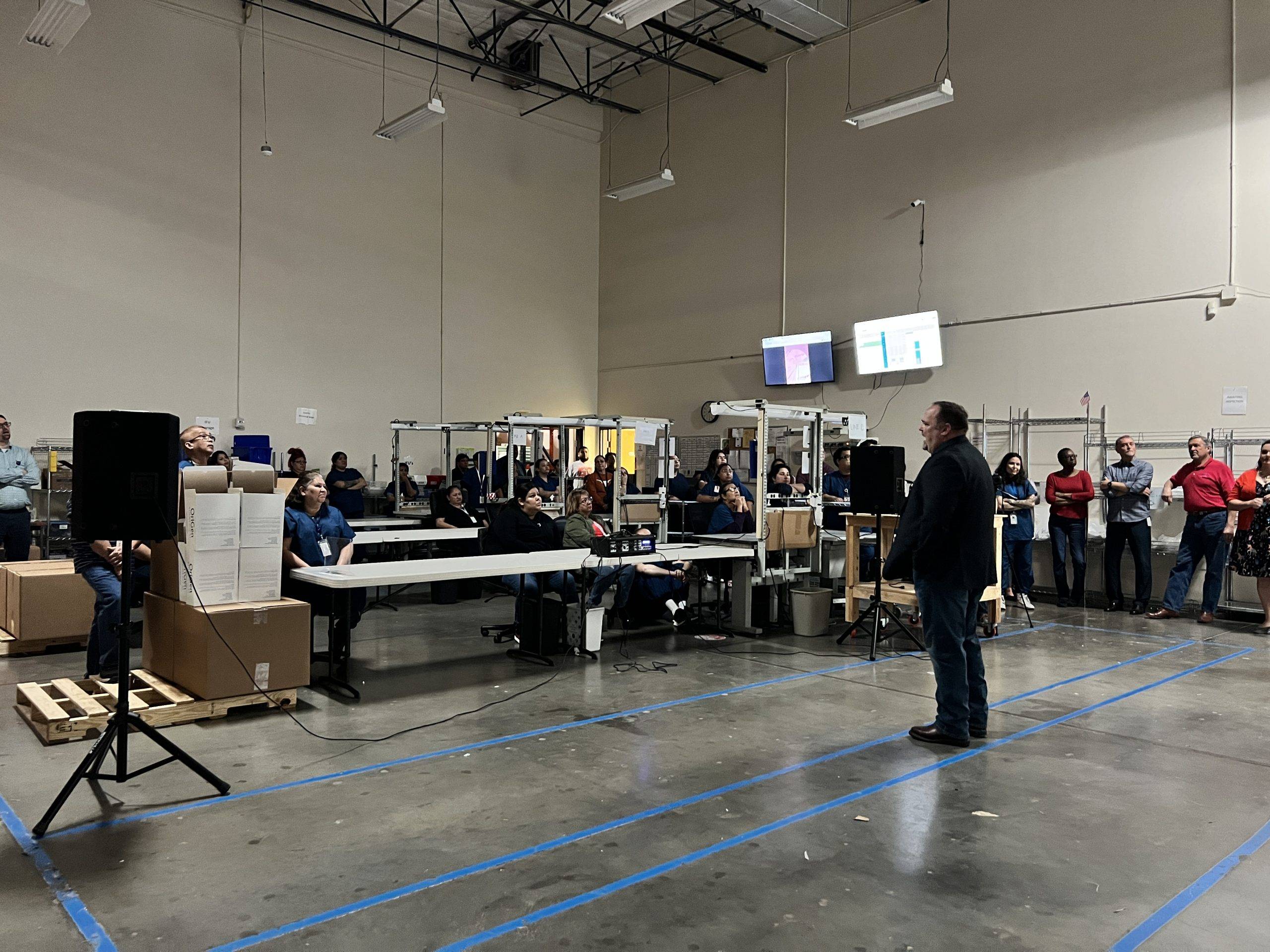 OriGen Biomedical is proud to manufacture
CryoStore Freezing Bags
used in bone marrow donations and indicated for use in protecting, storing, and freezing cells and tissues. In addition, OriGen supplies
TissueVault™ Cell & Tissue Freezing Bags
that are suitable for cryopreservation of cells and solid tissues, including skin grafts and cornea. Composed of Ethyl Vinyl Olefin (EVO) polymer, a proprietary material, the bag is an excellent solution for long-term storage of solid tissues in a cryogenic environment. The TissueVault product line is used for tissue donation and is available in various sizes depending on your application.
Most Texans register as donors when they get their driver's license or at the DMV during their vehicle registration renewal. You can get involved by supporting the efforts to save lives by registering as a donor or checking your donor status online through
Donate Life Texas
.