OriGen Biomedical celebrated the 46th Medical Laboratory Professionals Week (MLPW), from April 23-29, 2023. As an annual celebration held during the last week of April, Lab Week is an important opportunity to increase recognition and appreciation for the essential role of medical laboratory professionals. Established in 1975 as National Medical Laboratory Week, this week is supported by the American Society for Clinical Laboratory Science (ASCLS).
[1]
At OriGen, we recognize the significant contributions of laboratory professionals, as many of our end users work in cell therapy labs, academic hospital-based cellular therapy laboratories, or transfusion medicine labs at multi-site hospitals. These professionals are instrumental in developing cutting-edge therapies and play a critical role in clinical diagnostics and patient care. At OriGen, we are proud to support these unsung heroes of healthcare who work behind the scenes, performing countless tests and analyses that help doctors make informed decisions and save lives.
In honor of Lab Week 2023, OriGen Biomedical contacted our laboratory customers, offering them custom t-shirts and an assortment of nostalgic, OriGen swag aligned with the uplifting theme of 'Saved by the Bell (Lab)'. We organized a giveaway and paid for the virtual passes for one laboratory professional to attend the American Society of Gene and Cell Therapy's (ASGCT) 26th Annual Meeting, which took place the week of May 16-20, 2023. This event was a fantastic opportunity for lab professionals to learn about the latest gene and cell therapy advancements and network with leading experts in the field.
OriGen employees wore the shirts throughout Lab Week, expressing our support for the exceptional work performed by the lab professionals who rely on our products daily.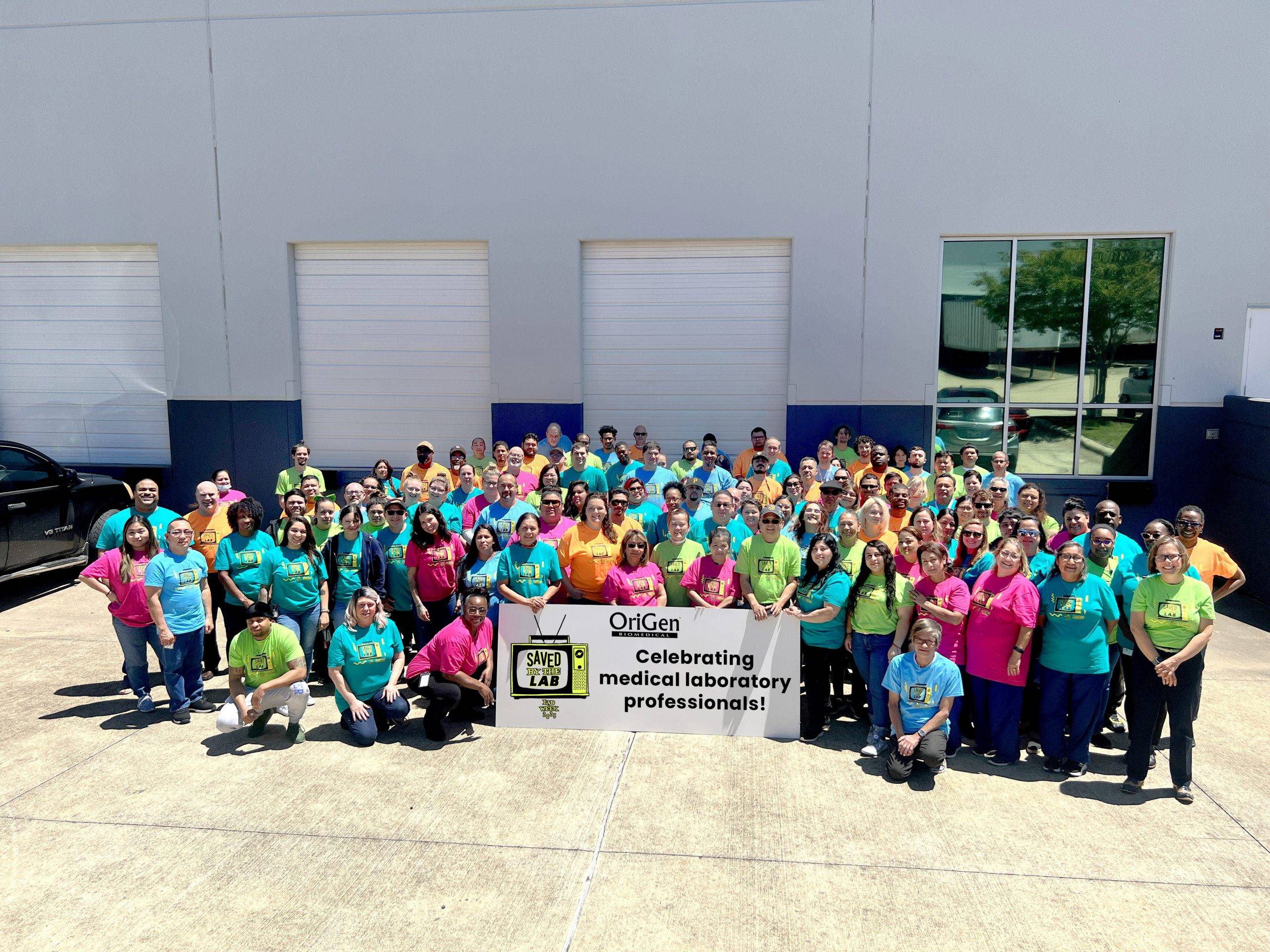 The University of Kansas Cell Processing Lab participated in the ASCLS Kansas Lab Week 5K, and OriGen was happy to supply them with some fun, 80s-inspired t-shirts! OriGen recognizes the importance of laboratory professionals and would like to express our appreciation to all the hardworking lab professionals for their dedication, expertise, and invaluable contributions to healthcare. Thank you for everything that you do!